ONLINE DRESS SHOPPING IN A MATTER OF MINUTES
Once a clothing item is bought online and delivered, a set of recurring issues awaits, especially with dresses. Shopping online could mean late arrival, misplaced orders, different styling or different items. Online dress shopping for limited occasions can therefore be a huge hassle, because most complaints relate to how a newsletter or online ad depicted certain designer product, which were showing clothes more detailed than the actual item.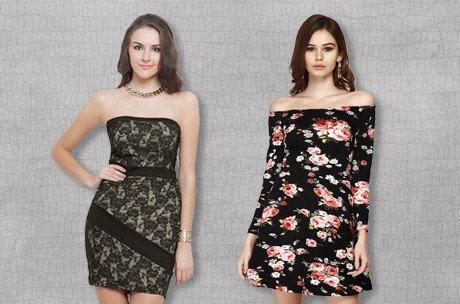 If you have faced these issues before, or the sites you use have reviews that mention these issues, you're in luck. There hasn't been a better time for online dress shopping  Not only does our site display a fashionable set of quality items that include but are not limited to accessories like watches and sunglasses, and lowers including shorts and skirts, but beautiful dresses by many top-notch brands with belted and off-shoulder variants as well, designed to make you look beautiful at every occasion you adorn them for.
We love the bodycon right now, it's the only way to rock up the hottest parties with perfect body confidence, in a figure caressing dress you can't go wrong. From luxe lace pieces to sequin sparklers, cut-out cuties to solid-hued heroes; in mini, midi and maxi styles, work it how you like it in our silhouette enhancing bodycon dresses. Be a total knockout and show off those curves this season!
A maxi dress is all you need to feel sexy this season. From popping prints to classy silhouettes, you'll find just what you're looking for. Choose a sequin maxi dress for your next club raid, a lace one for that flirty date night, or a denim maxi dress for a quick casual fix. And don't worry, no matter what you choose, you're sure to make an everlasting statement. Wait no further, get browsing!
Party animal or not, every girl needs a killer party dress to flash a statement of her own at those special occasions. Here at VS Fashions, we have an exclusive range of Party Dresses which are meant to grab the limelight. Whether you're mini, midi or maxi type; we are sure we have something for you. Check it out! #VSFASHIONS
VS Fashions has all the perfect dresses to allow you to be ready for any event with our covetable range of day dresses, with everything from mini to midis or maxis. Whether your thing is florals, checked patterns or simple yet stunning block colour we have that print for you.
Because every fashionista needs a midi dress and just coz we know it, we have a collection of amazing Midi Dresses to suit every mood and fancy. Find the chicest collection of midi dresses online only on FabAlley. Our designs are uber trendy and flatters every body type. So there's really no reason to look any further, because we have it all here. Shop pronto!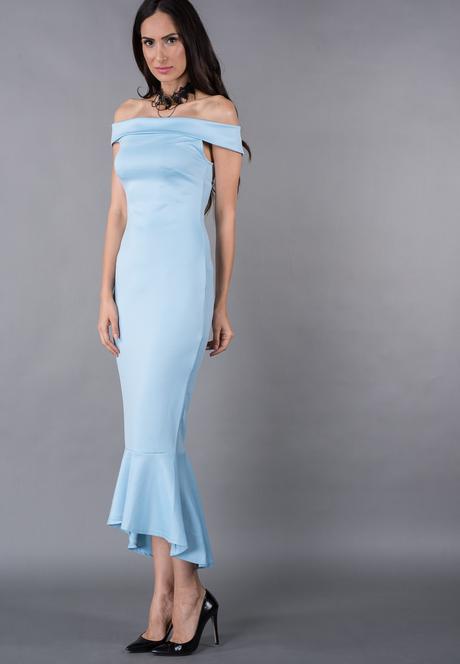 Twirling can't get more stylish than this! VS Fashions Skater Dress collection is for those who are looking to have some fun while staying their stylish best. These fabulous skater dresses characterize every mood and are equally trendy and comfy. So find the one which is made just for you. Get shopping!
Look effortlessly chic in a jumpsuit from FabAlley that will take you from day to night like a breeze. From cool wide leg jumpsuits to on-trend culotte jumpsuits, you can find it all in one place. So shop em' right away. You won't regret it, we promise!
There are an easily counted number of instances whereby what is clearly daring is a definite no-no at certain times of the day. The mini dress is one such obvious example.
While most women will naturally have the awareness to avoid its use before the sun sets, often the purse strings are wound up to tight for one to buy themselves the short dress for the evening events, and another more sober variation for the daytime.
Even as the most nifty experts shove its versatility off, with the right considerations guiding you and the basic shopping principles in your arsenal, a mini club dress could double and triple for use.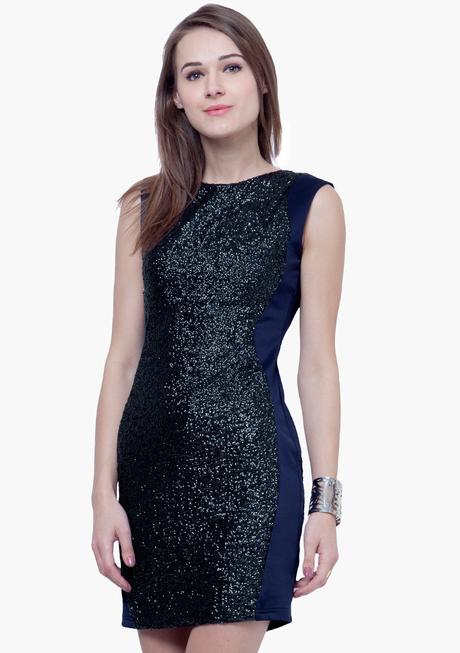 With structured shapes and clean lines, our collection of work dresses offers minimalist looks that make an impact. Stripe it lucky in shirt styles or work a pencil dress and simple shift to be Monday-to-Friday fly. When you're in a FabAlley work dress, you know you're gonna own every room you walk into!
Strike a perfect balance of classy and coquettish with FabAlley's breathtaking collection of Lace Dresses. Office, party or brunch; no matter where you have to go next, there's one for every occasion. Choose from bodycon, midi and maxi styles, and create high fashion drama wherever you go. Shop now! #VSFASHIONS
If you're searching for that perfect party dress or a breezy day dress, look no further. VS Fashions bring you awesomest fabrics of the season including scuba, lace, sequins and all the colors in the spectrum ensure that you'll not go wrong with anything from our amazing ladies' dresses collection. Don't wait any further, it's time to step right up and shop now.