Although fundamental to the overall look and ensemble for your outdoor wear needs, the top is bound to seem flimsy and out of place if it goes unpaired too often, or your upper layers are just not hitting the right spot.
This often means your choice of a nice top that is versatile enough to go with a number of layering needs will have to take into account the look and the outfit you're going for.
Another aspect you must keep in mind before you make your choices for tops is the where you're going to wear it. For most women on a budget and sparse shopping time, this means choosing colors and fabrics that are comfortable enough to be worn all year round, along with the occasional pairings at the office.
We've put together a list of dressing elements that will probably form the core of your additional layers and pairings to keep in mind once you're on the path to choosing tops for couples.
Be a Basic Bish with the most amazing line-up of classic tops & tees. VS Fashions bring's you all the new collections for you to upgrade your wardrobe you could possibly dream of, from essential crop-tops and tanks to NormCore henleys and boyfriend and girlfriend tees. A mix of au courant solids and so-now prints, keeps the collection thrivingly on fleek while checking off all your basic needs.
Crop it like it's hot is our maxim at VS Fashions and we're demonstrating it with our seemingly endless line-up of crop tops. From longer-length scuba numbers and breezy sheer ones to teeny-tiny leather bustiers and floral jersey bralettes, we've got all types of crops covered.
The biggest trend of the moment – Maxi Tops, the longline maxi top finds its home in the VS Fashions couples tops collection. This not-quite-a-dress, not-a-top style is available in all lengths ranging from midi to maxi and all sorts of hues and prints. Fabrics range from soft-touch jerseys to breezy summer sheers – take your pick, we've got you covered.
Off-the-shoulder everything is having a moment this season. Press play on party style with cut-outs across camis and bodies or give some lace-up love to tunics and crop tops. Shimmy sequins are your new party favours. Bold, beautify and edgy AF is how we'd describe our party tops collection.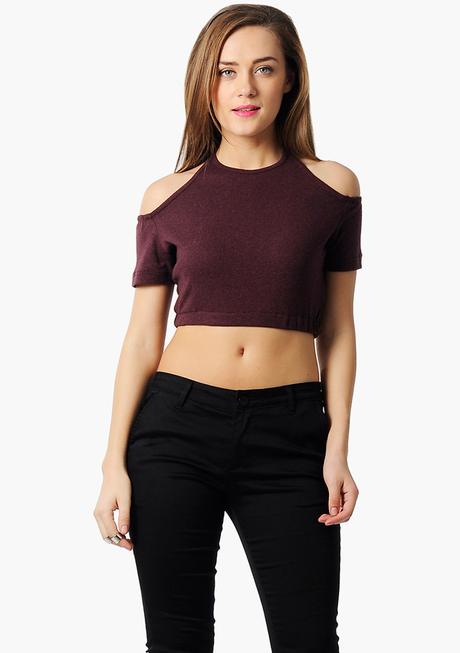 Apart from professional duties, personal care and presentation go a long way in distinguishing one from the other hopefuls, especially in a competitive market We're offering several different types of amazing casual work tops for male and female customers to make every day they go to work rewarding, whether they're working for companies or have secured employment in the services sector or higher management.
More often that not, people on the outside would feel more comfortable relying on the ones who seem to bring networking experience and present themselves professionally. Our range of casual work tops will therefore help not only prepare you for your daily office routine, but also the leisurely occasions in between. Even if you're a woman who is searching for vacancies and have been looking at different industries, experience is very often embodied in extraneous variables, one of the most important of which is dressing and presentation.
Classy yet sassy, lace tops are the perfect way to show some skin. Dare to bare in FabAlley's killer range of cropped tops, camis, sheer sleeves and scalloped hems, all crafted in delectable lace. Choose from a kaleidoscope of colors ranging from soft pastels to bold jewel tones in burgundy, emerald and blue.
Our bodysuits are fresh and a great wardrobe option to pair with skirts, shorts, pants or jeans. Unlike a top, they don't unstuck, and they're really flatteringly fitted! There's lace, crochet, satin and long sleeve options available, so you're bound to find an option you love!
If you're looking for trendy and effortlessly chic ladies' tops, then you have come to the right place. FabAlley has the fiercest collection of super cool, bang-on trend and affordable women tops. We've got everything your fashion-forward heart would desire, from bangin' party tops, crazy crop tops and cool camis to slick tailored shirts, flirty blouses and lustworthy lace tops. These trendy tops are just what you need to make the right style statement. With every style in every cut you could possibly imagine, so now florals, neons and aztecs, we've got you covered good.